Faith and Adam are such beautiful souls inside and out! On March 29, 2018 I had the wonderful privilege of photographing an intimate elopement of these beautiful people at Magnolia Plantation and Gardens in Charleston, SC.
I asked Faith to give the story on how she and Adam's beautiful love story began, and these were her words.
" Adam and I met my Sophomore, his Junior year of high school, through a mutual friend from Church. We met at the most unlikely of places, a tractor pull. If you knew me at all in high school, you know that's the last place you'd expect me. I was quiet, shy, and very reserved. But that southern boy, with the big goofy grin and bright blue eyes caught my attention. Conversation came easy and we laughed the entire night, from the time he introduced himself, til the time I made it home.
We talked for hours that first night, those hours turned into days, and a few months later, we were official. Adam was my first boyfriend, and the big goofball that always dreamed and prayed about. We dated for quite a while throughout high school, but some differences and Adam's Basic Training for the Marine Corps caused us to go our separate ways during my Junior year, his Senior year.
I knew at his going away party that he was the one I was supposed to be with. He was the one who knew everything about me. Family life, my quirks, my pet peeves, how to make me laugh, how to push my buttons. He knew it all. I didn't know how to do life without him.
We lost touch for a little while after his Basic Training and some other military training. But by the grace of God we found our way back to each other during my freshman year of college. We were both home for Thanksgiving that year, and ended up getting together to catch up on all we'd missed in each other's lives. We were inseparable after that Thanksgiving Break.
I went back to college and he went back to base in Jacksonville, NC. Adam so willingly made that 5 hour drive from the coast to the mountains quite often. We spent most of our time exploring the Blue Ridge Mountains, finding new favorite restaurants, apple picking, corn mazes, stargazing, all the good Boone stuff.
Throughout every up and down, all the distance, all the family stuff we've been through, we both knew we would marry each other one day. "Let's get married," was something we constantly said to each other in a joking way, as I was still in school and 5 hours away from him.
Little did I know that surrounded by family on Christmas morning of 2016 that he would say that to me, but this time he was completely serious. He proposed on my favorite holiday, in the sweetest most sentimental setting I could've hoped for. He is my biggest encourager, strongest supporter, and the goofiest goofball out there. Now I get to spend forever with my Bestfriend."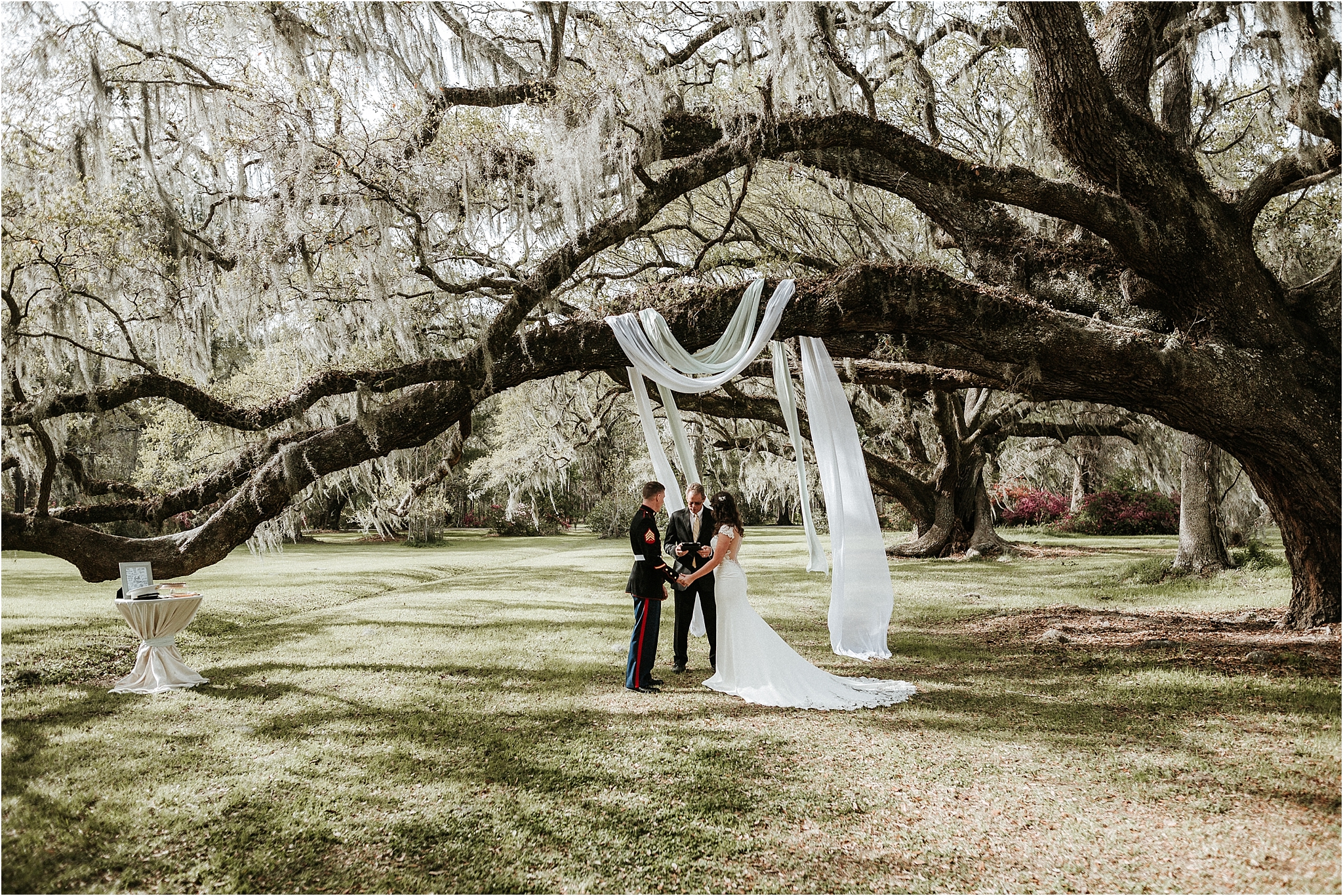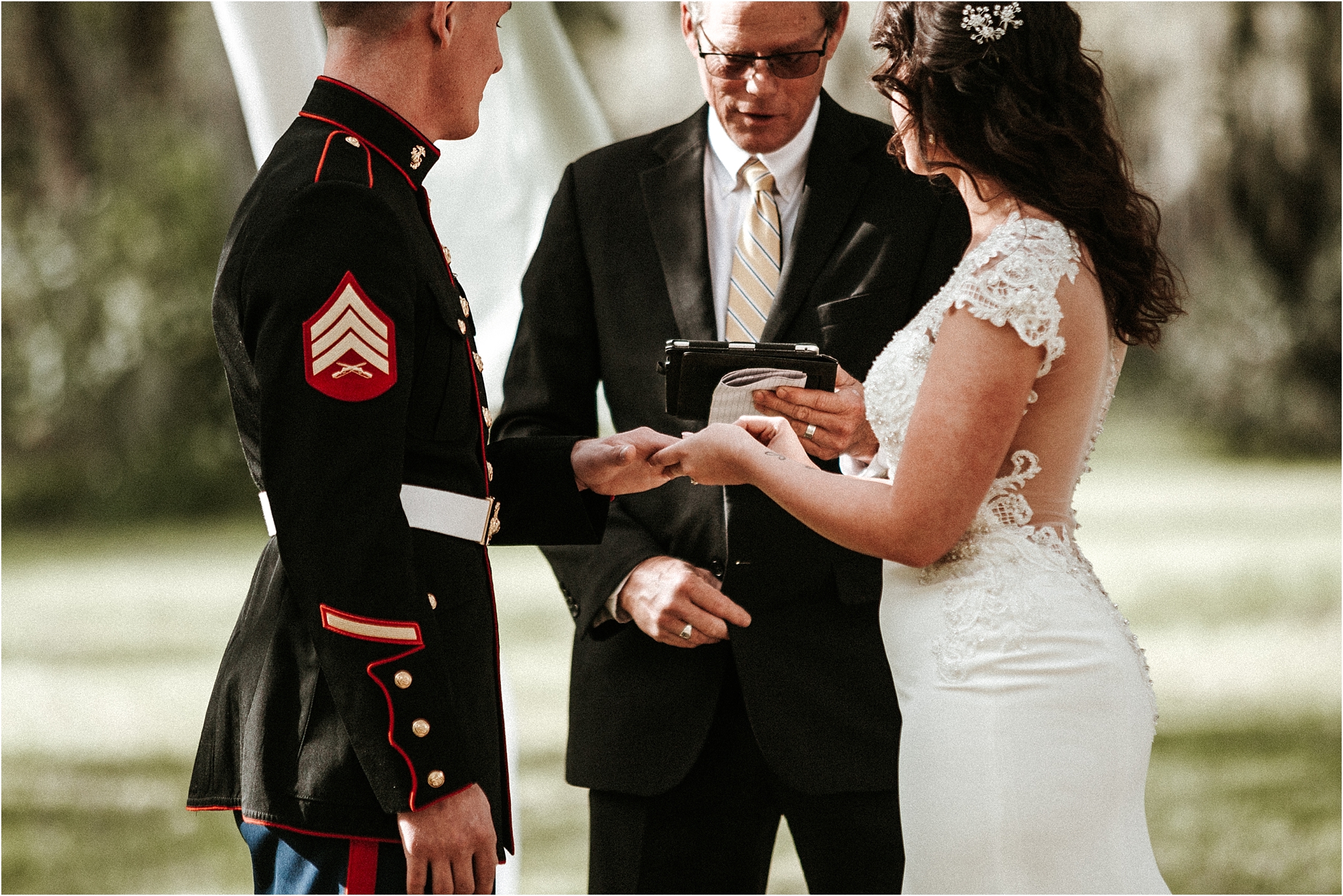 Florist: Jean Leak
Shoes: David's Bridal
Hair & Makeup: Logan Mariner
Rings: Diamonds Direct
Planner: Jenna Leak Events
Dress Designer: Maggie Sottero
Dress Store: Darlynn's Bridal
Officiant: Two Guys and a Wedding
Caterer: Daphne's Bakery
Groom's Attire: Marine Corps Dress Blues
Invitations: The Scripted Company by Meghan Ashmen