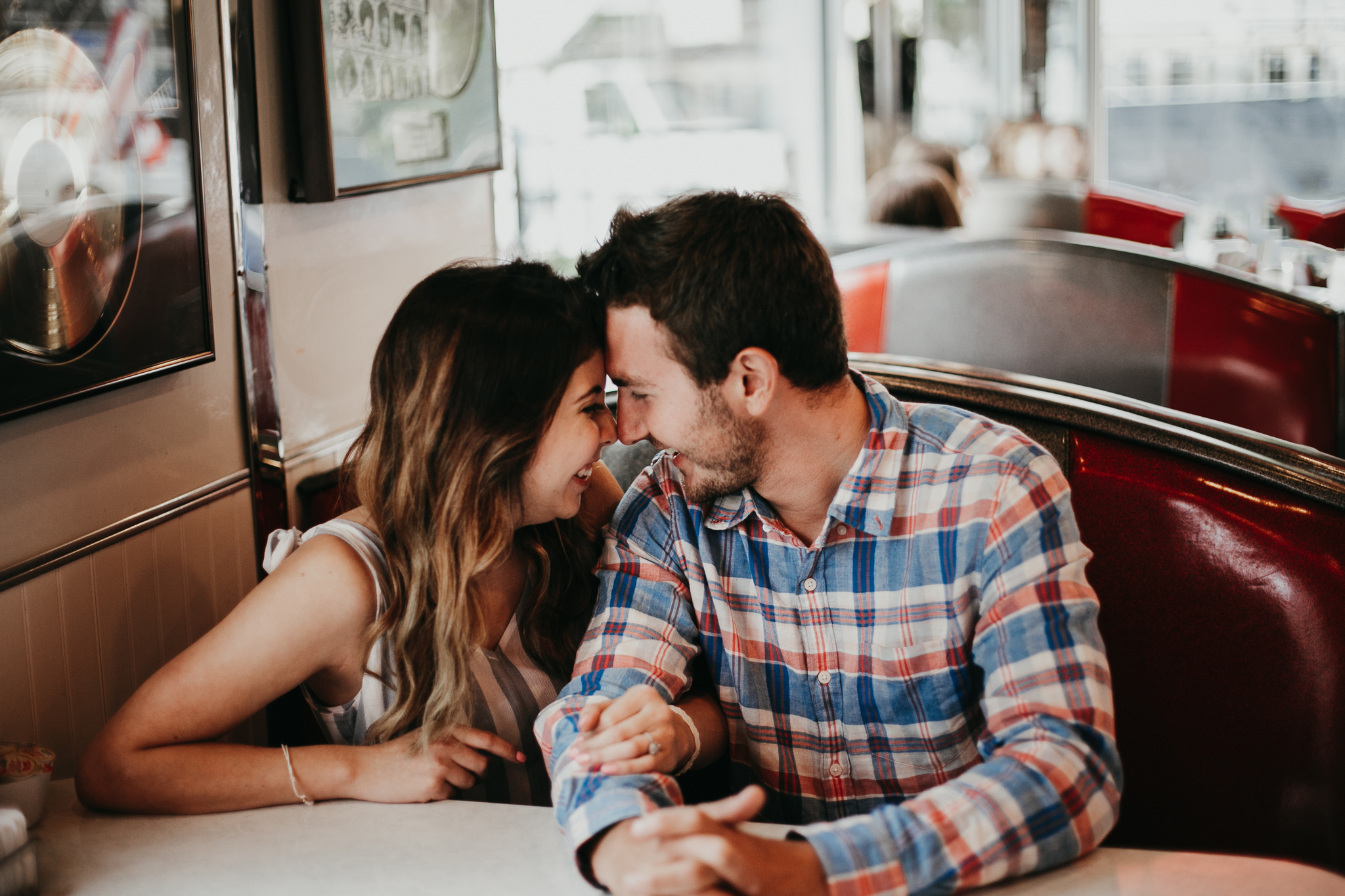 Willie and Jasmin were so fun to work with. They were full of laughs, jokes, and funny stories, which made photographing them a breeze. Such genuine, youthful love, these two.
Willie and Jasmin met online. Jasmin wasn't really having it when Willie reached out to her and pretty much gave him the cold shoulder. He persisted, making his presence known to her and when she finally gave in, they have been together ever since. Jasmin told me that one of their favorite things to do was to get ice-cream together so we came up with the idea of shooting their engagements at a 50's Diner and boy, was that a good choice!
Thank you to Midnight Diner, for allowing us to shoot in your restaurant, the gardens were taken at Freedom Park. Yay for love!