This couple holds a special place in my heart. I have known the bride since I was in high school because Bianca was my dance teacher! I was so so honored to have witnessed and photographed this union of someone who really helped me to grow! Patrick and Bianca have a love like no other and it shows so strongly to anyone. Bianca is a jack of all trades and wears so many hats. She is a choreographer and Director of Education at the Charlotte Ballet, a mom of two beautiful children, and a meeean pastry chef. She actually hand baked and designed her own cake for her wedding as well as made all the deserts on the table during the cocktail hour. not to mention, she also choreographed the dance numbers at the reception. If that isn't multi talented I don't know what is.
Patrick and Bianca met at Temple University in 1997. Patrick was the Quarterback of the football team and Bianca was the captain of the Dance Team (Diamond Gems). Patrick made many attempts to get her attention by yelling off the balcony of their dorm room but Bianca ignored his approach. It wasn't until Patrick spoke to her like a gentlemen and introduced himself to her and they instantly fell in love. After a year of dating Patrick left Temple to pursue his football career and Bianca continued her degree. 20 years later they reunite and fall back in love and tied the knot in October 2017!
Congratulations Mr and Mrs. Bonner!
*vendors listed under gallery*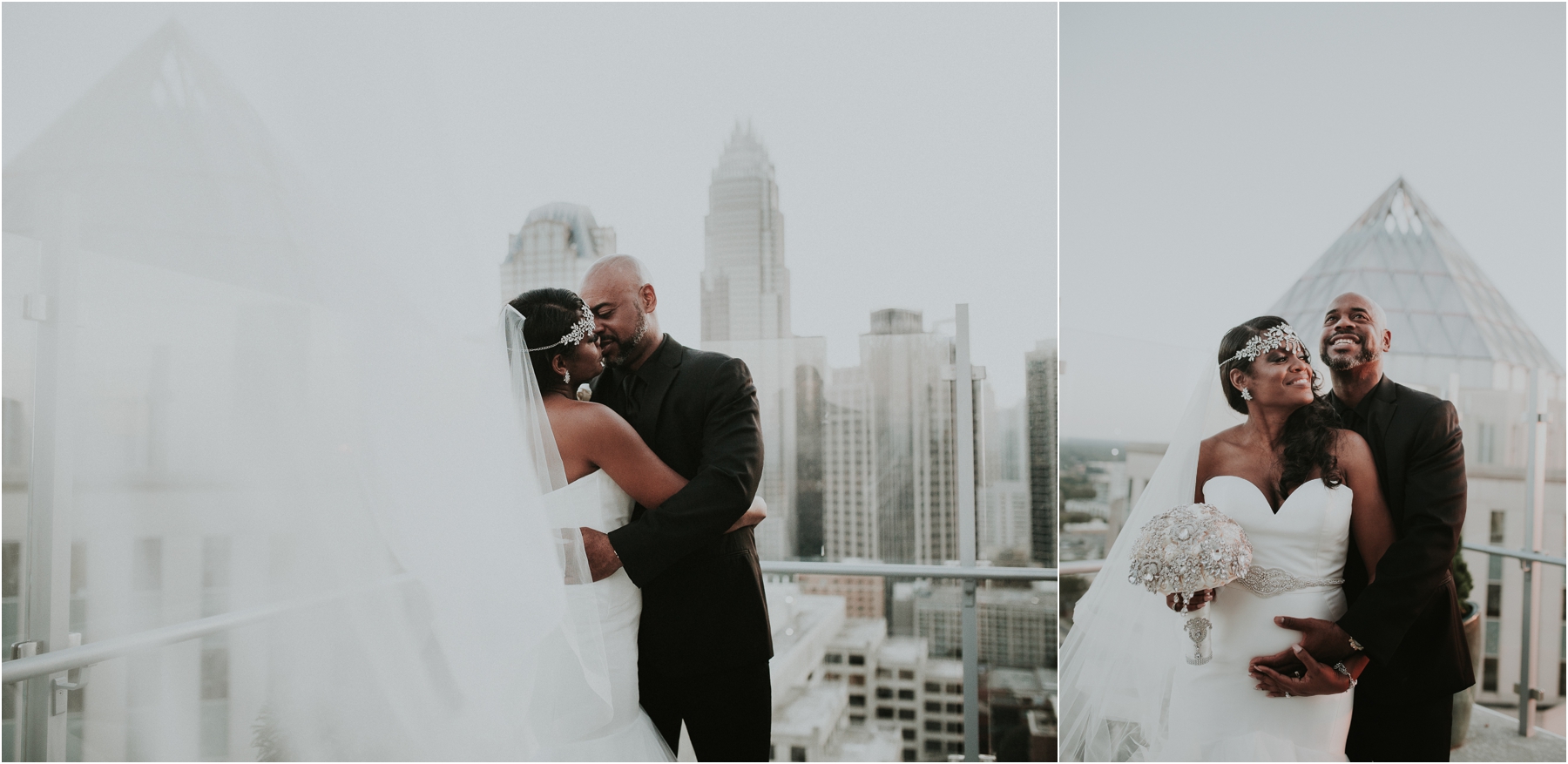 Venue: Charlotte Ballet
Videography : Dorn-Long Films
Event Designer & Florist: Designs By Devereux
Caterer: Imani Fusion Café
Lighting Designer: JP Woodey
Makeup: Monica Nicole Beauty
Hair: Komeka Penn
Photobooth: QC Booths
DJ: DJ SCO
Baker: Chase Cakes